College of Humanities, Arts, and Social Sciences

Faculty
Meet CHASS Faculty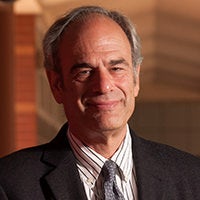 Distinguished Philosophy Professor John Fischer received a $5.2 million grant to study immortality, the largest grant ever awarded to a UCR humanities professor. His Immortality Project has produced more than 100 published books and articles. He is widely regarded as the leading philosopher in the world on free will, moral responsibility, and life and death.
Professor of Anthropology Sang-Hee Lee won UC Riverside's Emory Elliott Book Award and the W.W. Howells Book Award from the American Anthropological Association for her book, "Close Encounters with Humankind." The best-seller offers fresh insights into humanity's evolution and was named one of Smithsonian's 10 Best Science Books of 2018.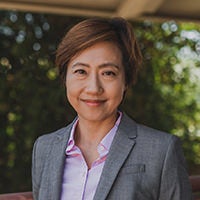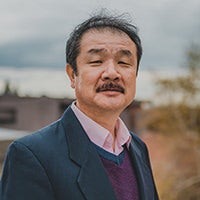 Professor of Ethnic Studies Edward Chang is the founding director of the Young Oak Kim Center for Korean American Studies at UC Riverside. Through research he discovered that Riverside was home to Pachappa Camp, the first organized Korean settlement in the United States. The City of Riverside honored the former site with a permanent sign and designated it as the first Point of Cultural Interest.
Professor of Creative Writing Laila Lalami was a 2015 Pulitzer Prize finalist and winner of the 2015 American Book Award for her novel, "The Moor's Account." She is the recipient of a British Council Fellowship, a Fulbright Fellowship, and a Guggenheim Fellowship. Her essays have appeared in the Los Angeles Times, The Washington Post, The Nation, Harper's, The Guardian, and The New York Times.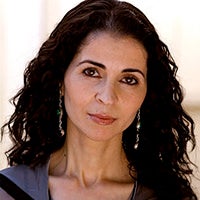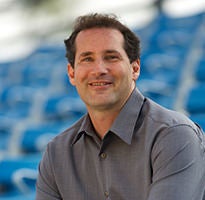 Professor of Psychology Aaron Seitz is the director the UCR Brain Game Center, the only university-based center focused on the research of brain-training games. The center provides exciting hands-on learning experiences for undergraduate and graduate students to participate in meaningful research while encouraging entrepreneurial pursuits.
Distinguished Professor of History Clifford Trafzer won the 2018 American Indian Lifetime Achievement Award for his research and commitment to mentoring the next generation of Native American Scholars. Trafzer has served as director of UCR's California Center for Native Nations and on the statewide California Native American Heritage Commission.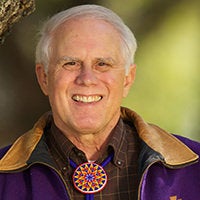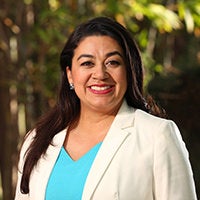 Professor of Music Xóchitl C. Chávez's documentary short "Booming Bandas of Los Ángeles: Oaxacan Women and Youth as New Cultural Bearers of Philharmonic Brass Bands" focuses on second-generation Zapotec brass bands in Los Angeles County.
Distinguished Professor of Religious Studies Pashaura Singh is a Saini Chair in Sikh Studies. He leads the annual Sikh Studies Conference, held at UC Riverside. It is the largest North American conference in the field of Sikh studies. He is also the author of four Oxford monographs and eight edited or co-edited volumes.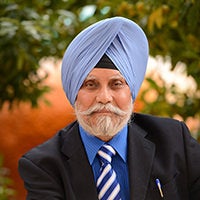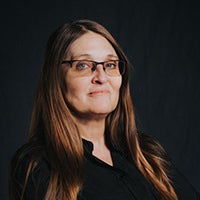 Distinguished Professor of Creative Writing Allison Hedge Coke is the designer and proposal author of an initiative that works with the U.S. Department of Veteran Affairs and local K-12 students to document the histories of veterans interred at Riverside National Cemetery. Her debut book, "Dog Road Woman," won the American Book Award.
Professor of Media and Cultural Studies John Jennings won an Eisner Award for his co-creation of "Kindred," a graphic novel adaptation of Octavia E. Butler's work. As part of duo Black Kirby, he has created art exploring the evolution of Luke Cage and is poised to run comic imprint 'Megascope," by and about people of color.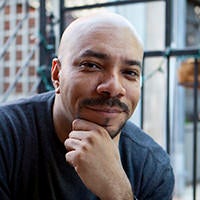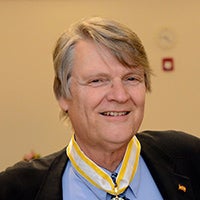 Professor of Music History Walter Clark is the first UCR professor to be granted a knighthood by Spain. Devoted to the study of Spanish and Latin American music, he received the honor from King Felipe VI of Spain. He also established UCR's internationally recognized Center for Iberian and Latin American Music, the only center of its kind in the world.