The COVID-19 pandemic is impacting everyone, including UCR's fraternities and sororities.
"Since we no longer can meet in person, we have Zoom chapter meetings, exec meetings, and sisterhoods," said third-year psychology major and Kappa Kappa Gamma President Laura Rush. "Our goal has been to keep the chapter as interactive and engaged as possible, while also understanding that this is a unique time for everyone."
Greek life has traditionally thrived off of in-person interactions, including social events, canned food drives and street cleanups, study parties and library hours. Chapters are now having to come up with new and creative ways to move these events virtually.
"I've had to really adjust my thinking about what sisterhood means in this time and how to best support the community as a whole at a virtual level," said Grace LemMon, second-year theater, film and digital production major, Alpha Delta Pi member and Panhellenic Vice President of Sisterhood. "Instead of being discouraged by what I can't necessarily do right now, I've been trying to adjust my thinking to be empowered by what I can do."
In an effort to stay connected, UCR's Delta Gamma hosted a virtual cooking event for chapter members, Pi Beta Phi held online quizzes with fun facts about members, Alpha Delta Pi hosted Netflix parties and Alpha Chi Omega held a face mask Zoom event. Kappa Kappa Gamma also hosts weekly Zoom workout sessions, and many sororities have created Tik Tok accounts to make fun videos and participate in internet makeup, cooking and dancing challenges.
"Our main focus is staying connected and keeping the brotherhood alive in these trying times," said Daniel LaForteza, second-year public policy major, Delta Chi member and IFC Vice President of Marketing. "Our weekly Zoom calls are really getting me through this stay-at-home order. A short-term goal I have for my chapter is keeping our hopefulness alive. Although we do not know if fall quarter will be in person or remote, I think just staying connected and keeping positive thoughts and attitudes will make this quarantine easier to handle."
UCR Greek fraternities and sororities are also hosting virtual "Senior Send-Offs" as a way to recognize graduating seniors and their contributions to each chapter.
"Since so many seniors are graduating into a chaotic and unknown world, we hosted a Zoom alumnae panel where women who have positions in different career fields are speaking to current sisters and answering their questions during this uncertain time," LemMon said. "This is in the hope to provide some solace and comfort, as well as inspiring sisters that the skills they've developed in being involved in the Panhellenic community these past years will pay off in their future careers."
Many chapters have branched out to find new virtual philanthropy opportunities, including the "Denim Day Instagram challenge" in honor of Sexual Assault Awareness Month which takes place every April.
"Right before COVID-19 restrictions were imposed, our chapter was planning to volunteer at a recent Loma Linda Children's Hospital event," Rush said. "While we can no longer help them in person, we've set up an Amazon Book Wishlist in order to virtually collect books to donate in the future. This also ties into our organization's philanthropic purpose: 'Reading is Fundamental.'"
"A long term goal I have for my chapter is implementing another philanthropy, either during fall or winter, and donating the proceeds to coronavirus research or other life-threatening virus research," said LaForteza.
Though chapters are trying to stay positive, chapter councils understand that many members are struggling with mental and physical health, as well as financially. Many chapters have suspended dues, and are offering virtual resources like counseling and "wellness checks" to make sure chapter members have access to adequate resources and feel safe and supported.
"Since the change was so sudden, it was kind of difficult for all of our members to acquire the proper equipment to connect with us," said fourth-year psychology major, Alpha Pi Sigma member and CMC President Miriam Puga. "Some of us also struggle financially and don't always have a secure internet connection."
"My big thing has been checking in with students," said Nayaab Kazmi, Fraternity and Sorority Involvement Center (FSIC) advisor, former Sigma Kappa member and a class of 2018 business administration major. "I've been interacting more with students virtually right now more than I do on a normal basis… People just want someone to listen to them and be heard- it's been a lot of shifting what I can do to better meet everyone's needs."
In the future, large events such as Pillars Week, Step Shows and Recruitment will have to be reworked to best accommodate all campus, community and state-wide COVID-19 restrictions.
"It's all very up-in-the-air right now with any big events," LemMon said. "I think the biggest changes are just going to be focusing on what is safest and most responsible for the community that would be benefiting from them...Recruitment that primarily would take place in the fall is most likely going to be in the winter instead."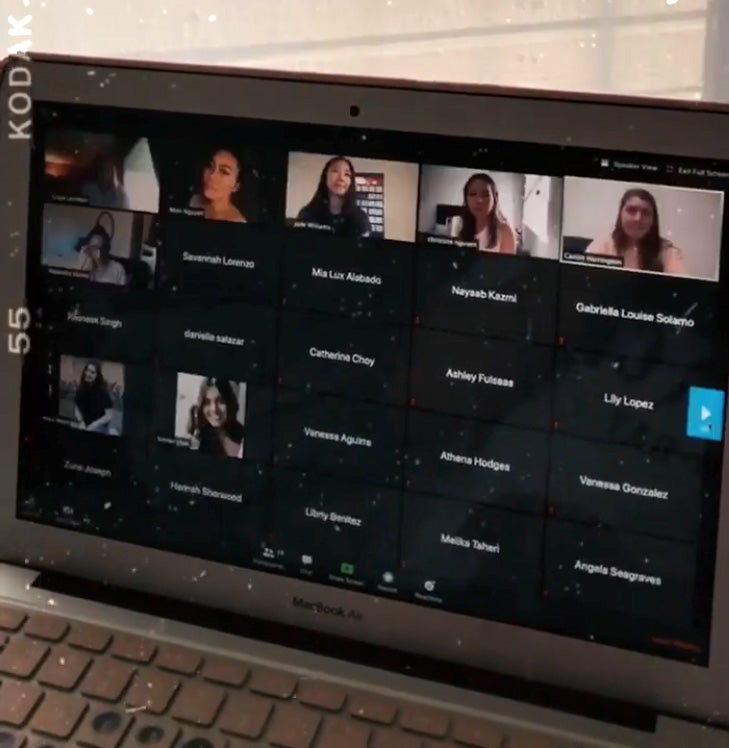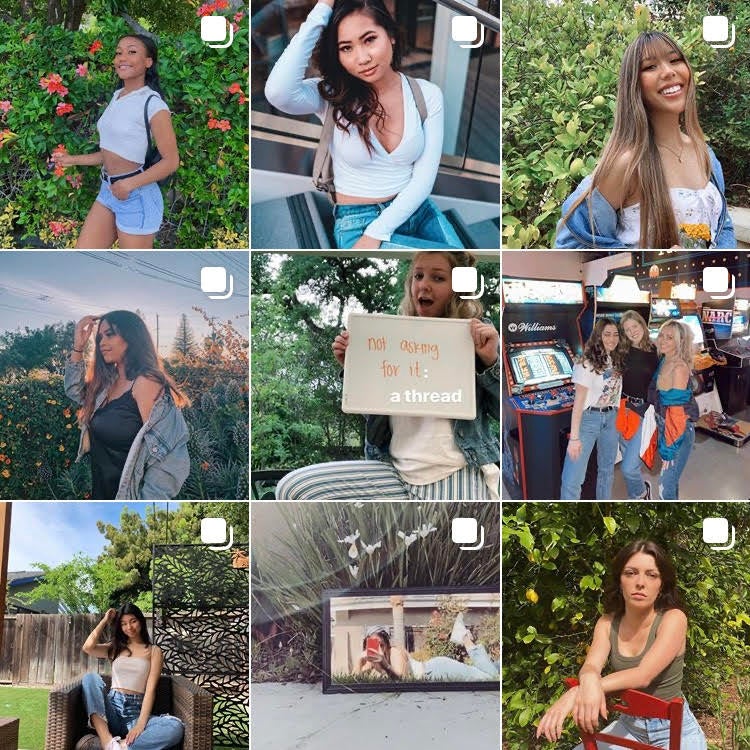 ---