Small classroom sizes, individualized support, and one-on-one opportunities with professors and alumni are some of the many benefits of UC Riverside's University Honors. The program offers an immersive undergraduate experience to a select number of UCR students who meet the academic requirements.
Since 2010, the number of University Honors student enrollment has increased from 1.4% to 3.4% of UCR undergraduates, with CHASS students constituting the majority at 40.4% of the 800 honors students (2020).
Located at 381 Skye Hall, the honors program provides various benefits to students such as priority registration, leadership and research opportunities, scholarships and fellowships, and personalized counseling.
Incoming students can also meet with a University Honors ambassador who acts as a peer mentor to help ease the experience into University Honors. Students within University Honors can apply to become an ambassador during winter quarter for the upcoming academic year.
At University Honors, students are able to be a part of a small dynamic learning community.
Many UCR classes offer an honors version of general courses, which are designated with an 'H' when registering. These classes are smaller in size and are often taught by the faculty member, instead of a teaching assistant. In Ethnic Studies 1H, honors students are able to take a discussion taught by the lecturing faculty member, as opposed to a teaching assistant which is the standard for many UCR classes. This structure allows for students to engage directly with faculty.
First-year students are able to take seminar-based honors classes with their peers on topics such as dystopian literature, air quality and control, and business and leadership. These honors-only courses known as Ignition Seminars count towards breadth requirements. In upper-division honors courses, honors students explore concepts with more depth compared to other students. For example in honors biochemistry courses, students not only learn the required material but also learn how to write a scientific research paper.
"In large introductory classes, honors students were able to get one-on-one time with the professor," said Maya Gortarez, third-year English honors student and an aspiring lawyer from Riverside. "In the English department, the professors are very open and interested in talking to students."
Gortarez is currently doing a capstone project on people who have experienced alienation from cultures they "belong to" by creating a six-episode mini-web video series. Despite the struggles caused by COVID-19, including obstacles related to interviewing and a lack of participants, Gortarez worked hard to give UCR students including those who are bi-racial and non-native English speakers an opportunity to open a dialogue on the impact of their surroundings on the formation of their identity.
Recently, Gortarez was awarded the Honors Excellence in Research Scholarship by University Honors for the capstone project.
University Honors students are also assigned a University Honors counselor, who can advise students and help them maximize their time at UCR including opportunities with UCDC, UCCS, study abroad, and research fellowship. In addition to their academic advisor, counselors can also help students combat any academic-related struggles, such as impostor syndrome, by facilitating conversations about how to position students for success.
"The most fulfilling part about being a counselor is having the opportunity to work with the same group of honors students for a couple of years and seeing their growth over time," said Dennis McIver, University Honors Counselor. "Watching them become capable, motivated, and high-achieving students is a rewarding experience."
The honors experience culminates with a capstone thesis project in the last year before graduation. Within the honors program, there is an increase of students who have completed the honors capstone project from 42 students in 2010 to 137 students in 2020. The project can be anything from scripts for plays to research papers, which allows students to demonstrate research and writing skills on topics they are passionate about. Students are required to participate in various research courses from the previous year before graduation, totaling 6 units towards graduation units.
Additionally, students are required to find a faculty mentor to advise them through the process of completion. These experiences can differentiate honors students from others when applying to graduate schools and professional schools, and on job applications, McIver said. After completion, the students' capstone projects are added to the UCR Digital Library, eScholarship.
"I juggled applying to a graduate school for anthropology while completing my capstone project," said Leana Marie Rudolph, a fourth-year anthropology honors student. "Doing the capstone project and being in University Honors made me feel more confident in myself and my abilities."
Rudolph is also a transfer student, a second-year honors student, and an aspiring anthropology professor and researcher from Rancho Cucamonga.
Rudolph is currently doing a capstone project on Buddhism, meditation, and the negotiation of the public sphere, where she interviews members of the Buddhist community in the Inland region. Even with an understanding mentor, Rudolph struggled with the project throughout COVID-19 due to changes of plans with the interviews and mental health struggles. Through completing the project, Rudolph learned how to conduct interviews following the Institutional Review Board (IRB) protocol and gained experience with transcription. She will be completing a 15-page report and creating an ArcGIS story map open to the public. Rudolph hopes it's ready to present at the undergraduate research symposium.
The capstone project has changed from previous years due to COVID-19. There has been increased structure and guidance for the students in the senior research courses, which are built around the capstone projects. Additionally, faculty-mentors are required to submit progress reports to University Honors on a quarterly basis.
Despite the pandemic, University Honors have been able to support its students in different ways. Events and conversations still take place via Zoom allowing students and staff to connect virtually.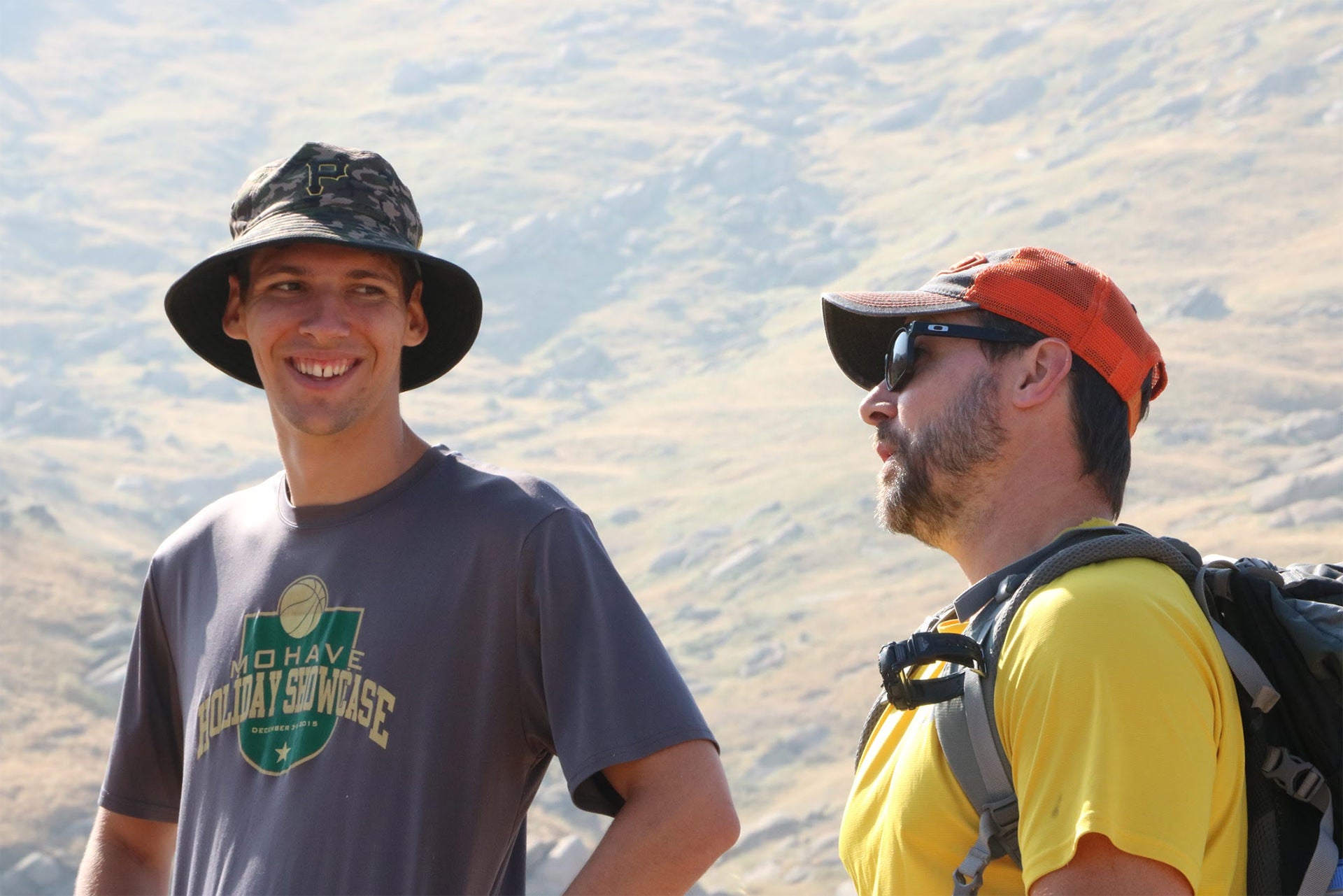 Some of the on-campus experiences that enable honors students to interact with others that have been affected by the pandemic include the honors living-learning communities. These communities are located in Pentland Hills Residence Hall and Glen Mor and are an opportunity for honors students to interact with fellow students and faculty-in-residence. Due to COVID-19, the communities have been adjusted but they will be open for fall 2021.
The acceptance rate into University Honors for each year varies on the number of students who apply and who leave from the previous year. The program accepts students from each college, but acceptance is based on the strength of the student's application.
"Don't worry about the competition and prioritize just applying," McIver said. "The biggest determining factor is whether you decide to go for University Honors. If you do, then you've already placed yourself ahead of all the folks who have not."
For current UCR students, University Honors recruitment is held once a year during the spring quarter for the incoming fall class. For eligibility, deadlines, and questions, please visit honors.ucr.edu or email honors@ucr.edu.
---