UCR's Department of the History of Art has created a new student research travel grant. Started in 2021, the Françoise Forster-Hahn Graduate Travel Award will allow students to extend their research experience outside of campus and fund their trips to research to any country.
The grant is sponsored by a former UCR History of Art professor, Françoise Forster-Hahn, who retired after 35 years of instruction and research. Forster-Hahn taught 19th and 20th century European art history and helped establish the UCR/California Museum of Photography in Riverside. In the past, Forster-Hahn also made contributions to the Richard G. Carrott Travel Award, which supports one History of Art graduate or undergraduate student to travel.
"I always felt that it was essential if you do study the visual arts, that you go and actually look at what you study," Forster-Hahn said. "I encourage students to study culture in general and become knowledgeable about other countries, cultures, and languages.
The $1800 Françoise Forster-Hahn Graduate Travel Award will be presented each spring quarter used to fund independent research traveling during the summer. Although it is primarily for graduate students, undergraduate students who demonstrate an interest in historical art and commitment to research through an honors thesis or research project are also encouraged to apply.
The inaugural award has been awarded to Homer Charles Arnold, a History of Art Ph.D. student researching new media, and emergent globalism of the 1960s and 1970s. Arnold is planning on using the research funds for archival research at the Smithsonian.
UCR students can be awarded one of three travel awards in the History of Art department. Award recipients are able to use the funds to go to any country and connect with established professions from the region.
"Art history research depends upon the careful study of artworks. Every art object is unique—imbued with qualities that an illustration or digital image cannot capture," said Jason Weems, UCR History of Art assistant professor and chair. "We prepare our students to produce top-notch scholarships. This means enabling them to study artworks in-person. Gifts such as that of Professor Forster Hahn make it possible."
"You start engaging with people in your field and it really pushes you to be enterprising in a way," said Camilla Querin, History of Art Ph.D. candidate. "You are forced to take the chance and make the best use of your time there."
Querin researches the 1960s-1980s Brazilian art for her dissertation. She was able to travel to Brazil in 2018 with funds provided by the Richard G. Carrott Travel Award and again in 2019, with financial support from the Center for Ideas and Societies Humanities Graduate Student Research grant. According to Querin, traveling to Brazil provided essential field work including conducting in-person interviews and accessing archives for her dissertation.
"Going to Oaxaca changed a lot about how I went about writing my thesis because up until this point, it was a lot of theory," said Angela Lessing, the 2018 Barbara B. Brink Award winner. "Without this experience, I would not have been able to intimately understand or comprehend what I had been researching. It seemed very superficial until I was able to go."
Read more about the Françoise Forster-Hahn Graduate Travel Award.
To learn more about the Department of the History of Art, visit https://arthistory.ucr.edu/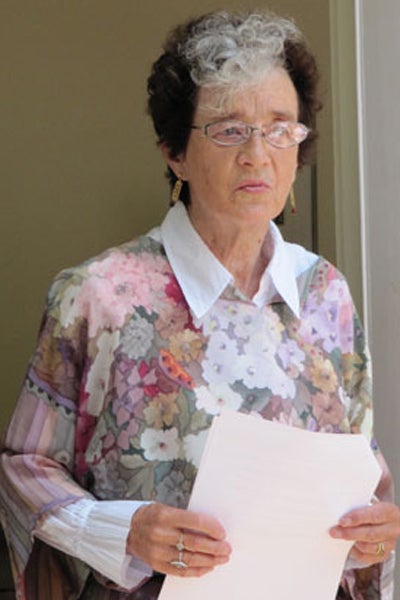 ---