Despite UCR's transition to remote learning, several on-campus resources are still available to students online. Here's some of those resources.
Career Center
The Career Center at UCR is the number one place to go when you are looking for resources for higher education, job opportunities and someone to talk to regarding major changes. It provides a number of resources for students to successfully utilize their experiences and education at UCR to pursue greater opportunities.
Virtual career counseling appointments are the first steps to experiencing the Career Center. Students are able to schedule appointments via Handshake and ask a career specialist about career planning, cover letter and resume reviewing, interviewing and many other resources.
"As career specialists, we serve many different roles to students. In some ways, we are educators, cheerleaders, and reality setters," said Kristin Roberts, a career specialist for social sciences at the Career Center. "Students should take advantage of a drop-in and make that first appointment."
Online workshops and resources are also available. One of their new series, personal branding, is presented for students to learn about interviewing for introverts, mastering Linkedin, and much more.
During the summer, Career Center staff members pre-recorded videos onto Youtube so students are able to view workshops at their own convenience. Some of the video resources include "Ace the Interview," "All About Internships" and "How to Prepare for a Virtual Career Fair."
There are also opportunities to talk to alumni and professionals from various industries such as Boeing, the U.S. Department of State, Walt Disney Animation, and Netflix.
Career development programs serve first-generation, transfer, international, and undocumented students. These programs are for various lengths and provide professional development opportunities for students who identify in these categories.
"Leading the Butterfly Project with USP Coordinator, Ana Coria, is truly unique to UCR's campus and it offers a tailored experience for our student populations," Kimberly Kampen, career specialist for humanities, arts, education & public policy, explains. "These programs offer both individualized career development and a place to build community even during this virtual environment".
The Well
Located in HUB 248, The Well focuses on student's health and well being to provide a variety of resources for a number of health topics. Although the office is physically closed, The Well offers a number of resources for students virtually.
"A lot of what The Well has been doing in the past has been reliant on being in-person, '' said Devon Sakamoto, director of The Well. "When I think about what The Well is, we do programs where students can come and take part in something actively."
The Well offers virtual resources such as meetings with a mental health educator who can provide students with basic information regarding mental health, self-care, time management and more.
Students can sign up for a 15-minute appointment. 
If students feel more comfortable talking with another student, peer coaching is also available. The Well's peers are trained to answer any questions about physical and mental health.
Students and faculty groups are also able to request programs or topics, including time management, body positivity, and sex.
COVID-19 Wellness kits are a new initiative. Each kit provides free face coverings, hand sanitizers, condoms, and more. It is limited to one per student per quarter at the R'Pantry. Faculty and student groups are able to fill out a form for bulk wellness kits.
The Go! Program is also a great way to track your exercise activity. Students, staff and faculty are able to join a team with friends or a department and accomplish challenges together. Whether it be walking around the house or going for a hike, students can earn prizes.
Student Recreation Center (SRC)
The SRC is UCR's 155,000 square-foot gym and  houses the Recreation Department that hosts a number of events and resources for the Highlander community. While currently closed due to COVID-19, the SRC offers free resources to students, staff, and faculty. Students are able to rent a maximum of two pieces of weight equipment and additional cardio items FREE of charge on a first-come, first-served basis.
There are also a number of FREE live fitness classes for students to attend. Some of these include Gluteus Max Out, Yoga, and Aromatherapy 101.
In addition to live Zoom classes that air live, the SRC hosts pre-recorded workout classes such as cardio kickboxing and cooking demonstrations in a series called "All to Taste" for anyone who is interested in picking up healthy habits on their YouTube channel.
"From fitness classes to challenges such as the Virtual Turkey Trot, and hangouts over Zoom, we host a majority of events every week," said Ashley Demshki, outreach coordinator at the SRC. "It is something for students to look forward to every quarter."
Students and faculty are also encouraged to sign up for the Fall 2020 National Recreation Movement. This is a free program that gives people access to fitness classes and the opportunity to represent UCR as a Rec Movement participating school.
The SRC hosts a number of esports leagues, which features online video gaming, including Call of Duty, FIFA, Madden 21, Mario Kart and much more. Although registration has passed for the fall 2020 quarter, make sure to keep an eye out for winter 2021's registration.
The Library
Even though the library is currently closed for in-person assistance, librarians are available to ask 24/7 for questions about resources needed for research or teaching. One-to-one consultation requests with a librarian are also available. Additionally, student assistants are available to answer questions regarding UCR, navigating services and library services through a student chat service.
Library book drop-offs and check-outs are still available. To return any items, you can use drop boxes located outside the front of Rivera and Orbach library at any time. Pick-ups of library items are at the Rivera Library loading dock from 1:00-4:30 p.m. on weekdays.
There are a number of events and meetups that are hosted by the library. Some of these events include "Creat'R Lab Maker Meet up series", "3D Modeling and Printing Using Blender", and "Introduction to Text Mining and Analysis".
"I'm glad that we are able to do something for the students," said Dani Cook, the Director of Teaching and Learning for the University Library.
Finals week stress relief events will be available online during finals week. The library will be facilitating many events including virtual therapy fluffies. Follow the Instagram page for updated information.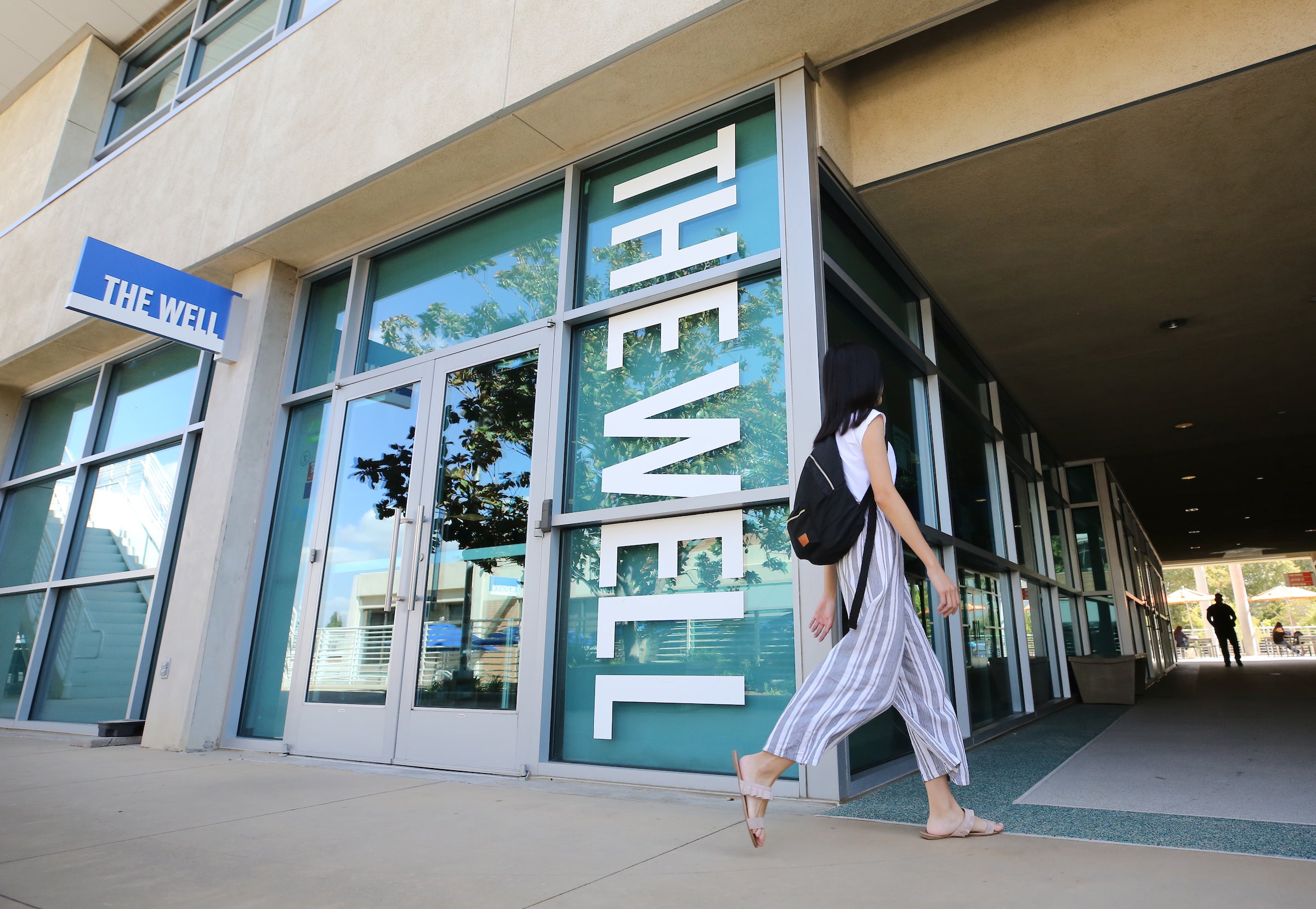 ---